Just over a month ago, the Apple Watch made its debut on the wearables market. Love it or hate it, there's no doubt that it changes the market in terms of what users will come to expect from their smart watches. Much more than a device for receiving notifications or tracking your physical activities, the Apple Watch brings to bear a whole suite of apps and access to its own version of the Apple App Store.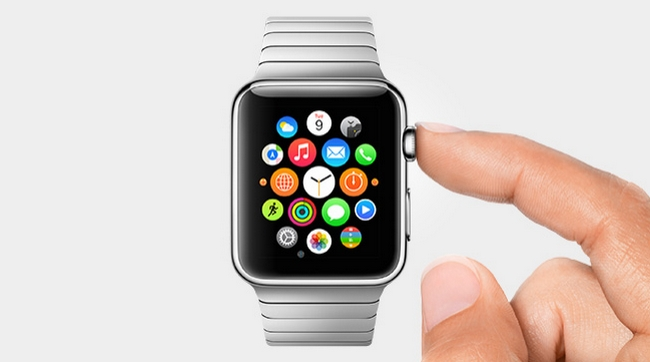 Though it's too early still to really read into anything based on the sales numbers (which aren't even available yet), there's enough showing up around the internet to make it clear that people are interested in the Apple Watch. Much like it was when smartphones first debuted, it's only a matter of time before employees start wearing their Apple Watches to the workplace.
Apple Watch BYOD – Are You Ready?
Smartphones are, by-and-large, like tablets, which in turn are like mini laptops. Following that thread, you end up with wearables being like mini smartphones. The difference between the two is that a watch is far more innocuous looking than a smartphone. With something as powerful as the Apple Watch being so new and unique, it raises questions about where it will fall into pre-existing BYOD policies.
One of the biggest concerns is that an Apple Watch connects to an iPhone, which in turn could already be connected to an enterprise network. This could potentially bypass the BYOD policies currently in place for a company, since the data is going to an approved iPhone, which then is able to pass that data to an unapproved Apple Watch.
By accepting Apple Watches into the workplace, though, IT departments can better handle their presence on the network and companies as a whole can take advantage of the Apple Watch's functionality.
Enterprise Apps Are Already Here
Already, enterprise software and solutions are finding ways to tap into the many uses of the Apple Watch. Companies like SalesForce and Microsoft are developing everything from tie-in apps with their desktop applications, to custom apps built specifically for use with the Apple Watch.
One of the Apple Watch's biggest marketing points is its messaging uses. Doximity, a community of physicians in the U.S. that boasts over 50% of U.S. doctors as members, has developed a HIPAA-compliant app for communicating between doctors and patients. TigerText, already available for iOS and Android, provides secure, encrypted text messaging within a designated organization. They've now extended that capability to the Apple Watch as their own app.
The uses don't just end with notifications either. Utilizing the NFC (near field communication) and bio-sensors of the Apple Watch, companies are finding ways to tap into employee IDs and automatic security, like door locks. There are already over 3,000 apps for the Apple Watch, and as more users begin wearing the technology daily, more companies will find ways to not only control the devices, but tap into them for business use.