Avaya Products And Solutions
Evolve at Your Pace with a Personalized Cloud Journey
Businesses no longer compete on products and services but instead on the experiences they provide to their employees and customers. An experience that is effortless, personalized, connected, and intuitive is one that is remembered.
Altura Communication Solutions is proud to be one of Avaya's largest authorized Diamond Business Partners. Together, we can help you to connect people, and things, in ways that offer more immersive, more productive, and more memorable experiences.
We offer a wide variety of managed services, tailored to meet your everyday needs and ensure your communication system is managed, monitored and running 24 hours a day, 365 days a year with our advanced, network operations center and business continuity services. Available for on-premise, cloud and hybrid solutions. Learn more about Altura Managed Services.
Altura Professional Services helps you through your communication solution implementations and provides guidance on products from our industry partners. We deliver business productivity improvement that meets your challenges and drives your business forward. Our network of Professional Services consultants, network architects, and project managers have an average of 15 years of industry experience each and possess multiple industry certifications. Learn more about Altura Professional Services.
Avaya OneCloud encompasses the entire Avaya portfolio and offers extensive capabilities to support organizations of all sizes, across three solution areas. OneCloud can fulfill a wide range of modern professional needs, from contact center and unified communication capabilities to app creation and integration.
All solutions are deployable as Subscription, Managed Services, Public Cloud, Private Cloud or Hybrid models: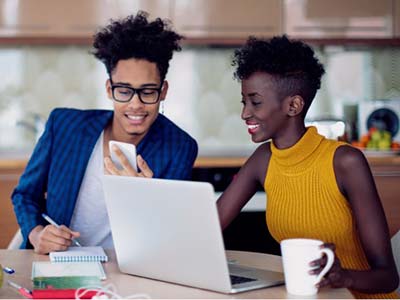 Unified Communications as-a-service provides communication and team collaboration capabilities
fit for today's digital workplace. Employees and teams can meet, collaborate, and communicate
naturally and easily without boundaries, time limitations or physical constraints.
Avaya Cloud Office: Avaya Cloud Office lets you simplify the way your business
communicates.Call, chat, meet, and collaborate no matter where your employees might be.
Avaya Spaces:  Avaya Spaces is a cloud-based video conferencing and meeting app that
supersizes team collaboration online.
Contact Center as-a-service powers organizations' customer experience centers by providing
customer and workforce engagement solutions to connect and orchestrate all the touchpoints
across the customer journey–including voice, video, chat, messaging, and social–while
leveraging the power of AI, insights, knowledge, and resources from across the organization.
This enables them to deliver not only the right customer experience but also the right employee
experience for those supporting the customer journeys and outcomes.
Communications Platform as-a-service provides a development environment that enables
organizations to communications-enable any workflow or application easily and quickly,
to enable real-time, seamless communication, tailored to the organization's specific needs.
With Avaya OneCloud CPaaS, you can communications-enable applications with a platform
that supports SMS, MMS, voice, messaging, and digital channels.
Easily keep your customers, your employees, and your teams connected, securely. And, unlike other
solutions, we've eliminated the need for a big up-front investment to access the latest technology.
Instead of owning software that becomes obsolete, with Avaya OneCloud™ Subscription you can always
have the latest software and devices you need to drive your desired business results.
Get Avaya communications dependability, innovation, and guidance—and be ready for whatever the
world throws at you.
Avaya also offers a full portfolio of devices including handsets, video conferencing units, and headsets to meet the needs of every type of worker across the organization.