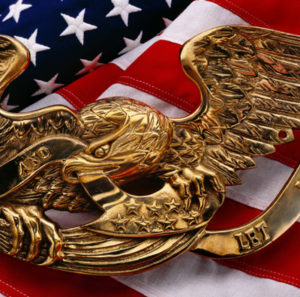 COMMUNICATION SOLUTIONS FOR GOVERNMENT
Altura understands that all governmental organizations face the challenge of improving services while enhancing responsiveness and security for their constituents. These factors, coupled with the need to optimize infrastructure, place increasing importance on the need for cost-effective communications.
Altura has developed over the years a strong practice supporting local and state governments. We support and maintain large state agencies' communications networks. Contact us and we will help you identity the right state contract to use. We have listed some of our state and municipal contracts:
State of Arizona Contract
Avaya, Nortel, HP Networking, Juniper Networks, Extreme Networks, Aruba Networks, Meru, Motorola, Ruckus, Prognosis IC, AVST, Polycom, Motorola, and Amcom
State of Connecticut
Altura Connecticut Contract Information
AVAYA Phone Systems Contract Information
State of New Jersey Contract
State of New York Contract
State of New Mexico Contracts
Altura now holds the State of New Mexico Master Contracts for Data and Voice Communication Systems Telecommunications Equipment and Services. For information about the State of New Mexico Contracts, please contact Gretchen Witti in our Santa Fe office at 505-954-3342.
The Voice Contract products include:
The Data Contract products include:
State of Massachusetts Contracts
AVAYA Sytems, Telecommunications Equipment and Services
Massachusetts Higher Education Consortium
State of Pennsylvania
COSTARS Commonwealth of Pennsylvania
Altura now holds two Commonwealth of Pennsylvania Master Contracts for Avaya systems.
IP Office Telephone Systems, Video Conferencing and Unified Messaging Solutions
Data and Video Networking Equipment & Related Services
Pennsylvania State System of Higher Education, Contract #2009-QCC-KDA-08
Fujitsu, @Comm, AVST, Avaya
The Pennsylvania State System of Higher Education comprises 14 universities, four branch campuses, several regional centers and the McKeever Environmental Learning Center.
PEPPM
http://www.peppm.org/pa/Products/AVAYA/manufact.htm
Altura is named to the Avaya Contract for PEPPM. Eligible Pennsylvania purchasers include: 501 public school districts, 94 area vocational technical schools (AVTS units), 29 intermediate units, 34 State approved private schools, 470 public libraries, Non-public schools, State approved charter schools, Community colleges, Colleges and universities with the Vendor's approval and where permissible by statute or regulation, Pennsylvania State Government Agencies are not eligible.
State of California
California Multiple Award Schedule (CMAS)
CMAS Contract Number: 3-19-70-3100B
CMAS Contract Term: 6/4/2019 through 1/7/2024
Base GSA Schedule #: GS-35F-0156V
Contract Category: Information Technology Goods and Services
For Use By: State and Local Government Agencies
This contract provides for the purchase, warranty, and installation of hardware and software, maintenance and repair, software maintenance as a product, and information technology (IT) professional services.
To view the contract information, you can download a copy of it here.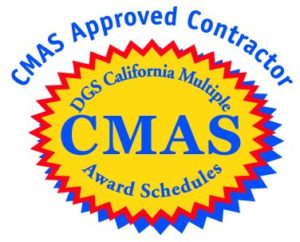 WSCA-NASPO Cooperative Contract for Data Communications Products and Services
Avaya was awarded WSCA-NASPO Cooperative Contract for Data Communications Products and Services – AR-603 (the "NASPO ValuePoint Master Agreement") under which Altura Communication Solutions has been authorized by Avaya to sell Avaya Products and Services to various agencies, that provides the flexibility of placing orders directly with Altura Communication Solutions under agreement No. AVE2M-T090105. Avaya also grants to Altura Communication Solutions the non-exclusive right to sell such Products and Services as an Agent under the NASPO ValuePoint Master Agreement terms and conditions. Buyers can confirm our status at: http://www.avaya.com/en/documents/state-of-washington-naspo-valuepoint-contract-for-avaya.pdf
All purchase orders must reference both NASPO contract numbers:
WA Contract #01114
Master Contract #AR603
Reseller Agreement #: AVE2M-T090105
Contract Term: 01/17/2016 through 5/31/2019
Our Other Contracts